Regular price
€279,00 EUR
Regular price
Sale price
€279,00 EUR
Unit price
per
Sale
Sold out
Contents: 7 packs, 28 sachets each (7 per colour).

4MEFOURME is a food supplement that promotes emotional stability and supports the immune system through a combination of particularly effective ingredients.
This is especially the case during stressful events - such as burnout, separation or the death of loved ones, exhaustion, chronic fatigue, failures, anxiety and depressive moods - but also during or after stressful phases at work and in the family.
In such stressful situations, there is often an imbalance of important messenger substances in the body, which can negatively influence the mood, the immune system and the interaction with other people.
The 4MEFOURME cure helps to significantly increase mental resilience, to laugh heartily, to live beneficially, to perform enthusiastically and to love lustfully.

In the early morning: 1 yellow sachet for a vitamin kick that motivates you for the day.
In the late morning: 1 green sachet to stay productive and focused.
Midday: 1 red sachet to be alert, active, beneficial and happy.
In the evening: 1 blue sachet to immerse yourself calmly and confidently in a restful sleep.




View full details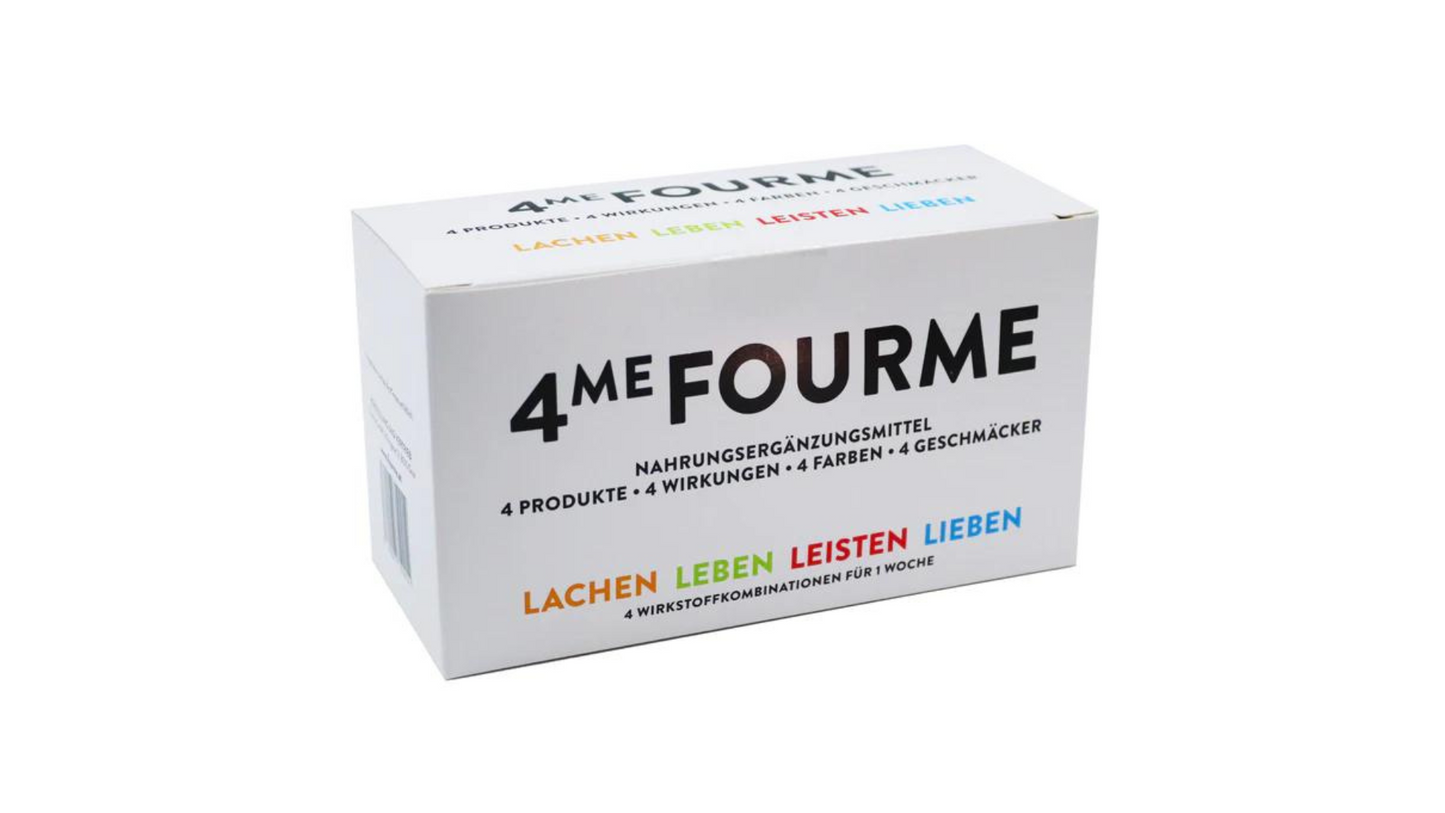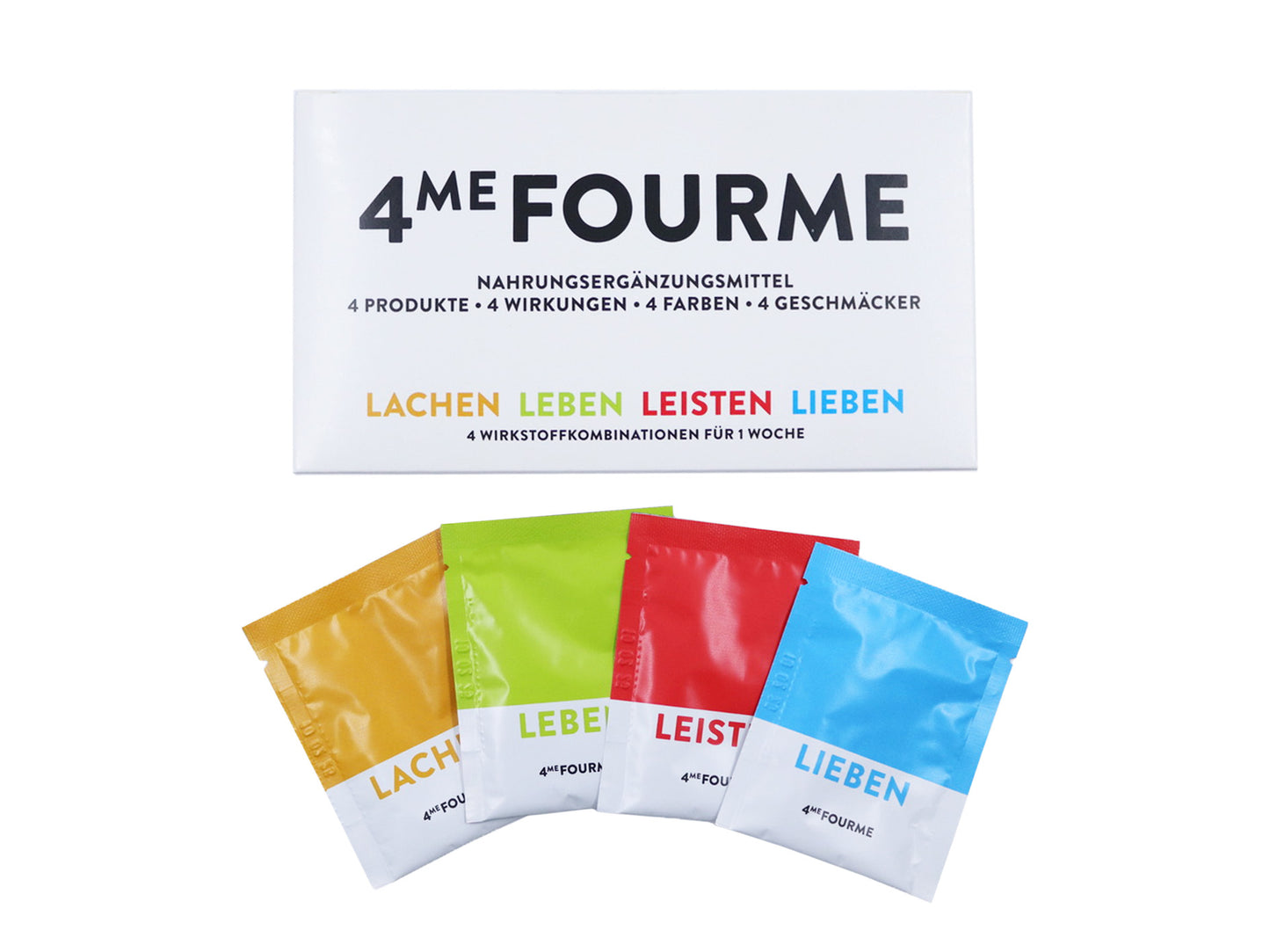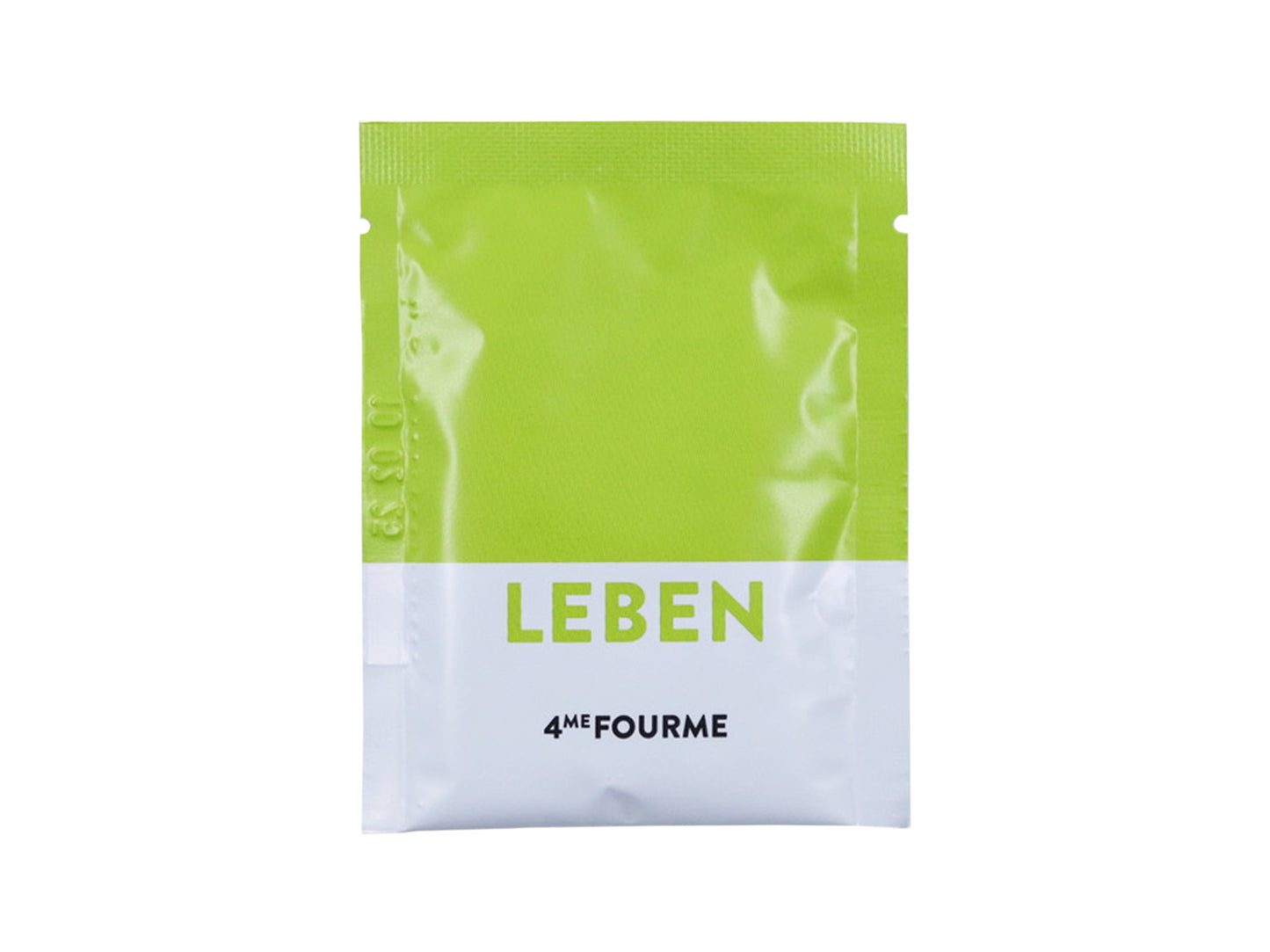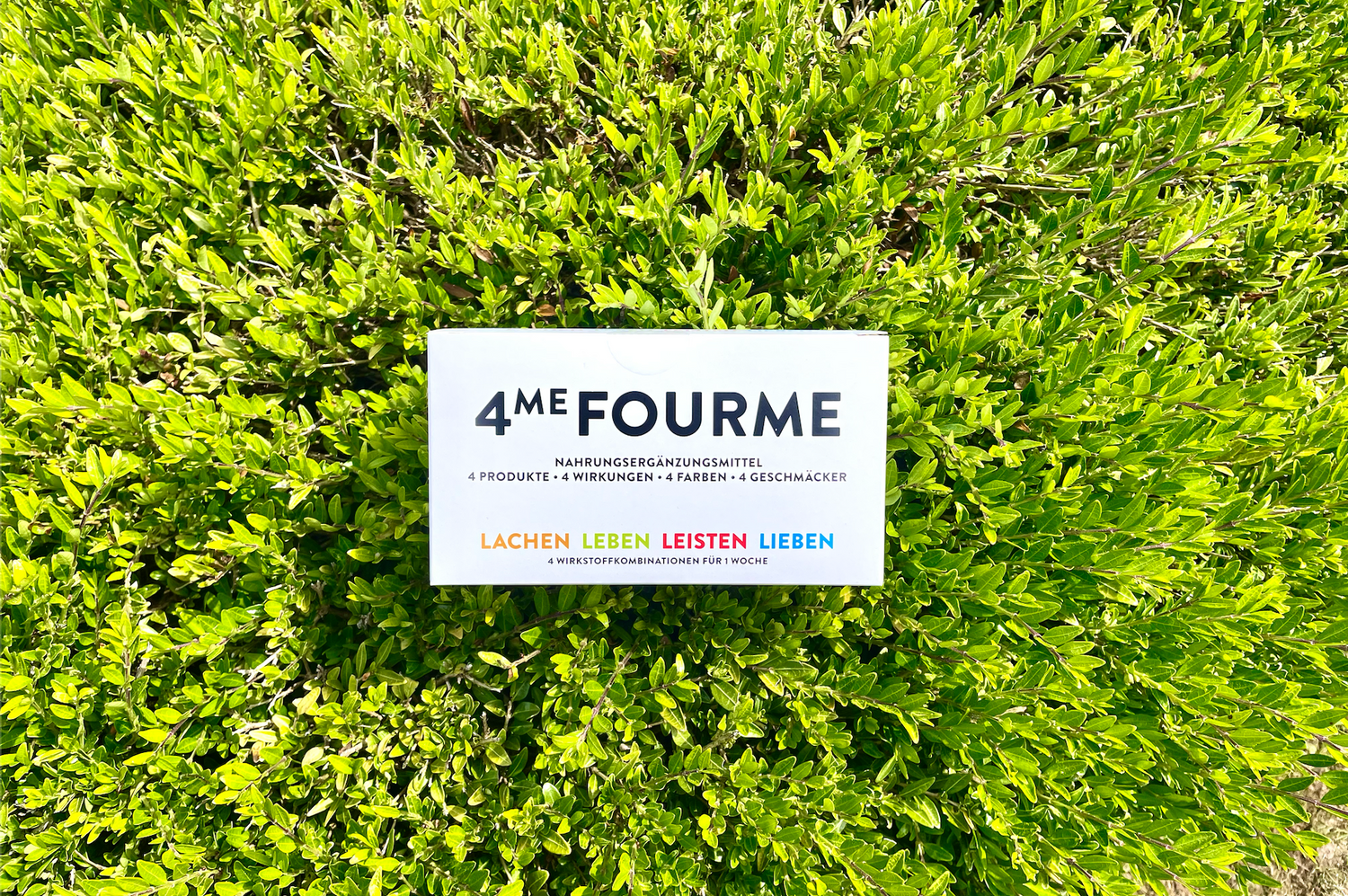 Psychodynamisches Erlebnistraining
Mit dem Psychodymanischen Erlebnistraining, können Sie aus den Wirkstoffen von 4me noch mehr Leistung herausholen!
Zum Erlebnistraining